Today I'm spotlighting the highly anticipated final installment in the Magicians trilogy by Lev Grossman - THE MAGICIAN'S LAND! Check out more info on the book and trilogy below and then enter to win an exclusive Magician's Kit from the publisher!
The Magician's Land (Magicians Trilogy #3)
Genre: Paranormal/Fantasy
Release Date: August 5, 2014
Description: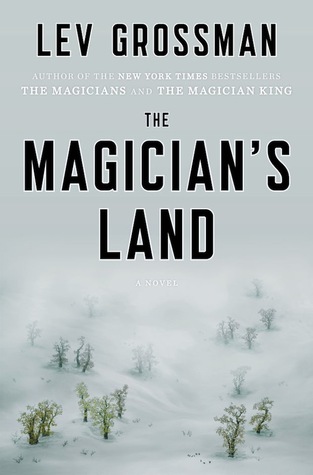 In The Magician's Land, the stunning conclusion to the New York Times bestselling Magicians trilogy—on-sale from Viking on August 5—Quentin Coldwater has been cast out of Fillory, the secret magical land of his childhood dreams. With nothing left to lose he returns to where his story be­gan, the Brakebills Preparatory College of Magic. But he can't hide from his past, and it's not long before it comes looking for him.

Along with Plum, a brilliant young under­graduate with a dark secret of her own, Quentin sets out on a crooked path through a magical demi­monde of gray magic and desperate characters. But all roads lead back to Fillory, and his new life takes him to old haunts, like Antarctica, and to buried secrets and old friends he thought were lost for­ever. He uncovers the key to a sorcery masterwork, a spell that could create magical utopia, a new Fillory—but casting it will set in motion a chain of events that will bring Earth and Fillory crashing together. To save them he will have to risk sacrific­ing everything.

The Magician's Land is an intricate thriller, a fantastical epic, and an epic of love and redemp­tion that brings the Magicians trilogy to a magnifi­cent conclusion, confirming it as one of the great achievements in modern fantasy. It's the story of a boy becoming a man, an apprentice becoming a master, and a broken land finally becoming whole.
Early Praise:
"Sink your mobile devices into the nearest wishing well and duct-tape your front door
against gnomes, pollsters, and other distractions. THE MAGICIAN'S LAND is
beckoning, and demands your full attention."
— Gregory Maguire, author of Wicked and Egg & Spoon
"Lev Grossman has conjured a rare creature: a trilogy that simply gets better and better as it goes along.
THE MAGICIAN'S LAND is sumptuous and surprising yet deliciously familiar…Literary perfection for those of us who grew up testing the structural integrity of the backs of wardrobes."
—Erin Morgenstern, author of The Night Circus
Check out the first two books:
(Click to go to the Goodreads page)
Also, Lev Grossman is hosting a trailer contest - which is ending soon! If you haven't seen this yet, anyone can submit a video of themselves to be included in a book trailer for THE MAGICIAN'S LAND alongside some famous authors: click for more information on Lev's website.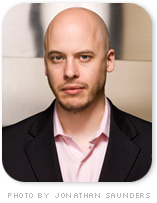 I was born in 1969, the son of two English professors, and grew up in Lexington, MA. I graduated from college with a degree in literature, then I spent three years in graduate school in comparative literature before moving

to New York City and writing full-time.

My first novel, Warp, was published in 1997; Codex came out in 2004 and became an international bestseller. My third novel The Magicians was published in 2009 and was a New York Times bestseller. The New Yorker named it one of the best books of the year. The sequel, The Magician King, came out in 2011 and was a Times bestseller as well; the third book, The Magician's Land, will be out in August 2014. The Magicians books have now been published in twenty-three countries and garnered praise from George R.R. Martin, John Green, Audrey Niffenegger, Erin Morgenstern, Joe Hill, William Gibson, Gregory Maguire, Junot Diaz and many others.
I also write essays, journalism and criticism. Since 2002 I've been the book critic at Time magazine, and the New York Times described me as "among this country's smartest and most reliable critics." I've written a dozen or so cover stories for Time, and my work has also appeared in the Believer, the Village Voice, the Wall Street Journal, the New York Times, Salon, Wired, Entertainment Weekly, Lingua Franca and many other places. I've won several awards for journalism, including a Deadline award in 2006. I make regular appearances on campuses, including Harvard, Yale and Oxford, and as a commentator on NPR.
I live in Brooklyn with my wife, two daughters and one son, in a creaky old house. (Biography & Photo taken from author's website.)
Giveaway: (1) Magician's Kit, which contains:
An excerpt booklet containing Chapter 1 of THE MAGICIAN'S LAND,
Clock-face buttons in 3 different designs: click to view here,
A set of 4 postcards featuring Magicians fan art by Christopher Shy
Open to US Only!