Hey everyone! Welcome to my stop on the blog tour for UNCAGED! Today I have my review of the book and a giveaway where you can enter to win your own copy!
Uncaged (The Singular Menace #1)
Authors: John Sandford and Michele Cook
Genre: YA Mystery/Thriller
Release Date: July 8, 2014
Publisher: Knopf Books for Young Readers
Description:
#1 New York Times bestselling Prey author John Sandford and Michele Cook debut a high-octane young adult thriller series.

Shay Remby arrives in Hollywood with $58 and a handmade knife, searching for her brother, Odin.

Odin's a brilliant hacker but a bit of a loose cannon. He and a group of radical animal-rights activists hit a Singular Corp. research lab in Eugene, Oregon. The raid was a disaster, but Odin escaped with a set of highly encrypted flash drives and a post-surgical dog.

When Shay gets a frantic 3 a.m. phone call from Odin—talking about evidence of unspeakable experiments, and a ruthless corporation, and how he must hide—she's concerned. When she gets a menacing visit from Singular's security team, she knows: her brother's a dead man walking.

What Singular doesn't know—yet—is that 16-year-old Shay is every bit as ruthless as their security force, and she will burn Singular to the ground, if that's what it takes to save her brother.
Praise:
«
"A fabulous mix of outlandish hijinks, techno-noir, and teen cheek—L.A. style."
"[
Sandford and Cook] keep tension high, packing the narrative full of twists
."
—
Publishers Weekly
Uncaged
is the fast-paced and thrilling first book in a new young adult mystery/suspense series. It follows our heroine, Shay Remby, as she searches Los Angeles for her missing brother, Odin. Odin is a bit autistic and a computer genius - but he gets wrapped up in a animal-rights raid that ends terribly. Odin goes on the run - with the most valuable information on the corporation, Singular, and what they're actually doing inside the research lab. Now Singular's on Odin's trail and won't give up until they've caught all the people involved in the raid and gotten their valued flash drives back. Shay knows that Odin's in deep trouble when she gets a cryptic call from him in the middle of the night. Without thinking twice, Shay picks up and goes to Hollywood to search for her brother and help him out of whatever situation he got himself into. When Shay finds out just how big this information is - and what Singular will do to keep it quiet - she readies herself for a fight. And she'll do anything in her power to keep her brother safe.
This was a really high energy book that jump-started right at the beginning and didn't let down until the final words. The narrative jumps around quite a bit - from Shay to Odin and the other animal rights people and then to the people involved on Singular's side of the incident. It was a bit confusing at first - the book would just hop from one person's part of the story to another, but after awhile I was accustomed to the writing style and it didn't bother me. Shay was a fantastic female lead for the novel. She's had a hard life - being in foster care, looking after her brother, and living on the streets - but she's strong and determined. She loves her brother and will do anything for him - which is obvious throughout the book. I liked her attitude - sometimes soft and caring (with Odin) and other times caustic and sarcastic. I liked seeing both sides of her character - most stories only allow the reader to see a partial glimpse of the entire person.
The plot itself was intriguing and had me wondering what was going to happen next for the majority of the book. The writing is incredibly well done, which showcases the huge amount of talent the authors posses. I slipped easily into the story alongside Shay - and sometimes other characters - and I didn't come back to reality until I finished the book. The descriptions and imagery were so vivid that I could practically see myself in the setting. The characters were all well written and realistic - especially Shay and Odin - and I almost instantly connected with them. The story was full of unexpected twists and turns that you didn't see coming, which kept the momentum strong and the narrative flowing at a fast pace. Overall, this is one of the best YA crime thrillers that I've read in a long time. I'm very happy that it's a series and I can't wait to see what will happen in the next book. Very highly recommended!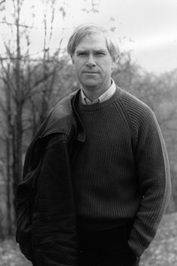 John Sandford was born John Camp on February 23, 1944, in Cedar Rapids, Iowa. He attended the public schools in Cedar Rapids, graduating from Washington High School in 1962. He then spent four years at the University of Iowa, graduating with a bachelor's degree in American Studies in 1966. In 1966, he married Susan Lee Jones of Cedar Rapids, a fellow student at the University of Iowa. He was in the U.S. Army from 1966-68, worked as a reporter for the Cape Girardeau Southeast Missourian from 1968-1970, and went back to the University of Iowa from 1970-1971, where he received a master's degree in journalism. He was a reporter for The Miami Herald from 1971-78, and then a reporter for the St. Paul Pioneer-Press from 1978-1990; in 1980, he was a finalist for a Pulitzer Prize, and he won the Pulitzer in 1986 for a series of stories about a midwestern farm crisis. From 1990 to the present he has written thriller novels. He's also the author of two non-fiction books, one on plastic surgery and one on art. He is the principal financial backer of a major archeological project in the Jordan Valley of Israel, with a website at www.rehov.org In addition to archaeology, he is deeply interested in art (painting) and photography. He both hunts and fishes. He has two children, Roswell and Emily, and one grandson, Benjamin. His wife, Susan, died of metastasized breast cancer in May, 2007, and is greatly missed. (Taken from Goodreads)
Author Links:
http://www.johnsandford.org/
http://twitter.com/j_sandford
http://www.facebook.com/JohnSandfordOfficial
http://plus.google.com/102933504906718702669/posts
Giveaway: The awesome people at Knopf BYR are allowing me to give away (1) hardcover copy of Uncaged to a lucky winner! US Only!