Hey everyone! Today I have the privilege of spotlighting a new book release that's the perfect summer read! Check out the details and then enter to win a copy of your own!
Cancel the Wedding
Author: Carolyn T. Dingman
Genre: Contemporary/Women's Fiction
Release Date: August 5, 2014
Publisher: Harper Paperbacks
Description:
A heartfelt fiction debut that will appeal to fans of Emily Giffin's Southern charm and Jennifer Weiner's compelling, emotionally resonant novels about the frustrations of blood ties, Cancel the Wedding follows one woman's journey to discover the secrets of her mother's hidden past—and confront her own uncertain future.

On the surface, Olivia has it all: a high-powered career, a loving family, and a handsome fiancé. She even seems to be coming to terms with her mother Jane's premature death from cancer. But when Jane's final wish is revealed, Olivia and her elder sister Georgia are mystified. Their mother rarely spoke of her rural Southern hometown, and never went back to visit—so why does she want them to return to Huntley, Georgia, to scatter her ashes?

Jane's request offers Olivia a temporary escape from the reality she's long been denying: she hates her "dream" job, and she's not really sure she wants to marry her groom-to-be. With her 14-year-old niece, Logan, riding shotgun, she heads South on a summer road trip looking for answers about her mother.

As Olivia gets to know the town's inhabitants, she begins to peel back the secrets of her mother's early life—truths that force her to finally question her own future. But when Olivia is confronted with a tragedy and finds an opportunity to right a terrible wrong, will it give her the courage to accept her mother's past—and say yes to her own desire to start over?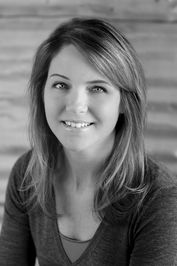 Giveaway:
The wonderful people at Harper Paperbacks are allowing me to give away (2) paperback copies of Cancel the Wedding! Open to US only!!