Welcome to my stop on the blog tour for Just Like the Movies by Kelly Fiore! Today I'm sharing a guest post written by the author!
Just Like the Movies
Genre: YA Contemporary Romance
Release Date: July 22, 2014
Publisher: Walker Books for Young Readers
Description:
Pretty and popular track star Marijke Monti is confident about almost everything – she's got great friends, a great family, and she's on her way to the State Track Championship. In fact, the only thing Marijke isn't confident about is her relationship with Tommy Lawson.

Lily Spencer has spent her entire high school career preparing for the future – she's participated in every extracurricular activity and volunteer committee she could. But, at home, she watches her mother go on date after date with dud-dudes, still searching for "the one." Lily realizes that she's about to graduate and still hasn't even had a boyfriend.

While they live on each other's periphery at school, Lily and Marijke never seemed to have much in common; but, after a coincidental meeting at the movie theater, Lily gets an idea – why can't life be like a movie? Why can't they set up their perfect romantic situations, just in time for their senior prom, using movie techniques?

Once the girls come up with the perfect plans, they commit themselves to being secret cohorts and, just like in the movies, drama ensues.
Thank you so much for having me, Stephanie.
Just Like the Movies, at its core, is about the hope and promise of movie love. It's fair to say that sometimes love on screen seems much more desirable than love in real life. It's rarely messy in the movies – or, if it is, there's always a solution.
Because movies have the ability to transcend certain aspects of life and suspend a certain amount of disbelief, I think that there are actually movies that tell a story better than the original book can. Sometimes, a movie translation is easier to connect to – and not because it always ends on a "happily ever after."
So, in the spirit of great books and even greater movies, I present to you my top three movies that I believe are even better than the book!
1. Fight Club by Chuck Palahniuk
Fight Club (the book) is a character piece. In some cases, character-driven books are best as books. For me, Fight Club came alive as a movie. Edward Norton and Brad Pitt embody their roles with total commitment and, which the book itself might be a bit more poetic, the movie is a visual masterpiece. I am not going to mention the obvious -- that Brad Pitt is freakin' fine. Okay, there, I mentioned it.
:)
2. Pygmalion by George Bernard Shaw / My Fair Lady
I know, I know. This is technically a play. I can't help it, though. While the play is phenomenal, I wouldn't even know about it if it weren't for My Fair Lady. I ADORE this movie. It was my favorite growing up. It's still in my top ten. Rex Harrison is both sexy and loathsome and Audrey Hepburn is, well, Audrey Hepburn. Love Love Love Love.
3. And my tie - my actual favorite book and my not-quite-but-almost favorite movie.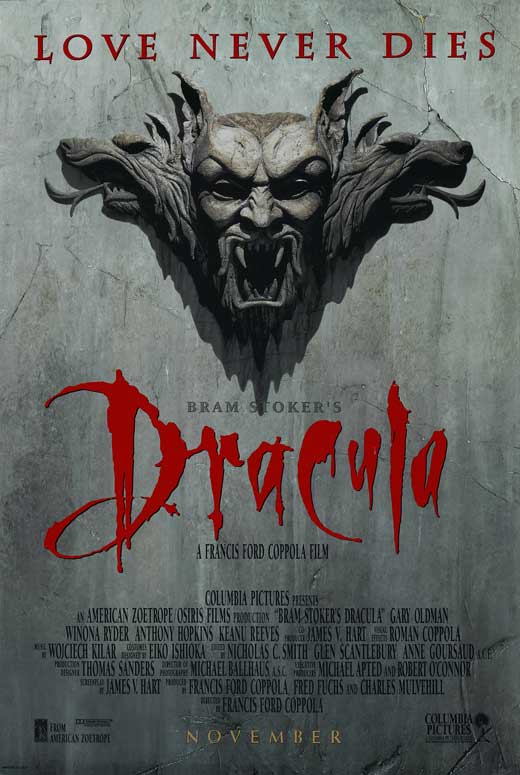 I love this book -- when I'm looking for something to remind me how to craft interesting prose, I always turn to Bram Stoker. He was working the multi-genre angle when the Bronte sisters were still plotting paragraphs. Don't get me wrong, I have the utmost respect from Stoker's female counterparts -- but Stoker knew how to make a book move. Pacing was his forte. Similarly, Coppola's film version is beautifully paced and extremely evocative.
And, with that, I leave you with a question: what is your favorite book-to-film adaptation?
Thanks for stopping by and sharing your favorite movies based on books Kelly!
Kelly Fiore has a BA in English from Salisbury University and an MFA in Poetry from West Virginia University. She received an Individual Artist Award from the Maryland State Arts Council in 2005 and 2009. Kelly's poetry has appeared in Small Spiral Notebook, Samzidada, Mid Atlantic Review, Connotation Press, and the Grolier Annual Review. Her first young adult novel, Taste Test, was released in August 2013 from Bloomsbury USA. Forthcoming books include Just Like the Movies, again from Bloomsbury, in 2014 and The People Vs. Cecelia Price from HarperTeen in 2015.
Kelly teaches college composition in Maryland, where she lives with her husband and son. You can connect with Kelly at her website (

www.kellyfiorewrites.com

), on Twitter (

@kellyannfiore

), on Tumblr

(kellyfiore.tumblr.com

), or on Facebook (

www.facebook.com/KellyFioreYAAuthor

).
(Bio taken from author's website)