Hey everyone! Today I'm doing a spotlight on Jojo Moyes novel, One Plus One, which releases in paperback next week! Read on for more information on the book and some goodies from the online book club kit - and then enter the giveaway to win a copy of your own!
One Plus One: A Novel
Genre: General Fiction/Women's Fiction
Release Date: March 31, 2015 (paperback)
Description:
One single mom. One chaotic family. One quirky stranger. One irresistible love story from the New York Times bestselling author of Me Before You.

American audiences have fallen in love with Jojo Moyes. Ever since she debuted Stateside she has captivated readers and reviewers alike, and hit the New York Times bestseller list with the word-of-mouth sensation Me Before You. Now, with One Plus One, she's written another contemporary opposites-attract love story.

Suppose your life sucks. A lot. Your husband has done a vanishing act, your teenage stepson is being bullied, and your math whiz daughter has a once-in-a-lifetime opportunity that you can't afford to pay for. That's Jess's life in a nutshell—until an unexpected knight in shining armor offers to rescue them. Only Jess's knight turns out to be Geeky Ed, the obnoxious tech millionaire whose vacation home she happens to clean. But Ed has big problems of his own, and driving the dysfunctional family to the Math Olympiad feels like his first unselfish act in ages . . . maybe ever.

One Plus One is Jojo Moyes at her astounding best. You'll laugh, you'll weep, and when you flip the last page, you'll want to start all over again.
Blondie

The Ballad of Lucy Jordan
Marianne Faithfull

Garbage

Jean-Louis Aubert

Roy Orbison

The Killers

Are You Going To Go My Way?
Lenny Kravitz

Bob Dylan

Jeff Buckley

ONE PLUS RUM PUNCH
A refreshing drink on a hot summer day. Please enjoy responsibly.
Ingredients:
1 ½ cups light rum
3 cups freshly squeezed orange juice
3 cups fresh pineapple juice
2 tablespoons freshly squeezed lime juice
2 tablespoons cranberry juice
2 tablespoons grenadine
Ice cubes
Thinly sliced lime, for garnish
Directions:
In a large pitcher, combine the rum, juices, and grenadine. Stir until well mixed. Pour over ice. Garnish with lime and serve.

LAVENDER LEMONADE
Ingredients:
7 cups water
1 cup sugar
1 ½ cups frozen lemon juice from concentrate, thawed
3 mint sprigs
3 lavender sprigs
Lemon slices for garnish
Directions:
Bring 7 cups water to a boil over medium-high heat. Stir in sugar and cook, stirring constantly, 1 to 2 minutes or until sugar dissolves; remove from heat. Stir in lemon juice, mint, and lavender. Let stand at least 2 hours. Pour mixture through a mesh strainer into a large pitcher. Serve over ice. Garnish with lemon slices.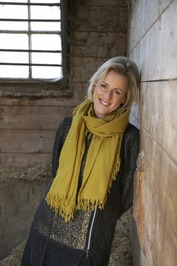 Giveaway:
(1) Paperback copy of One Plus One by Jojo Moyes (Open to US/CAN only!)
* I want to thank the fantastic people at Penguin Books for allowing me to give away a copy of the book!*