The Magic Strings Of Frankie Presto
Author: Mitch Albom
Release Date: November 10, 2015
Publisher: Harper
Hardcover: 512 pages
Description:
Mitch Albom creates his most unforgettable character—Frankie Presto, the greatest guitarist ever to walk the earth—in this magical novel about the power of talent to change our lives.
In Mitch Albom's epic new novel, the voice of Music narrates the tale of its most beloved disciple, Frankie Presto, a Spanish war orphan raised by a blind music teacher. At nine years old, Frankie is sent to America in the bottom of a boat. His only possession is an old guitar and six magical strings.
But Frankie's talent is touched by the gods, and it weaves him through the musical landscape of the twentieth century, from classical to jazz to rock and roll. Along the way, Frankie influences many artists: he translates for Django Reinhardt, advises Little Richard, backs up Elvis Presley, and counsels Hank Williams.
Frankie elevates to a rock star himself, yet his gift becomes his burden, as he realizes that he can actually affect people's futures: his guitar strings turn blue whenever a life is altered. Overwhelmed by life, loss, and this power, he disappears for years, only to reemerge in a spectacular and mysterious farewell.
With its Forrest Gump–like journey through the music world, The Magic Strings of Frankie Presto is a classic in the making. A lifelong musician himself, Mitch Albom delivers an unforgettable story. "Everyone joins a band in this life," he observes, be it through music, family, friends, or lovers. And those connections change the world.

The Magic Strings of Frankie Presto
is an enchanting novel that will have readers lost in the story from the very first page. I was hesitant to read this book at first - the description didn't sound like something I would be very interested in - but I have read other books by the author and always end up blown away by the end of each one. I'm so glad that I decided to give this book a chance - the author created another magnificent piece of fiction that will stay with me. There are so many unique aspects to this book - from the varying writing styles used to the realistic characters we meet and all of it put together with some of the best writing I've personally ever read. The author and his books stand alone, refusing to be labeled and breaking down genre walls. Each one is truly original and always beautiful in their own way.
This is one of those instances where you love a book so much and for so many different reasons, that any kind of review or amount of praise will ever be able to express how you feel. I hate writing these types of reviews simply because I know that nothing I say will come close to what it deserves and I won't be able to make anyone fully understand how much I loved it and why it touched me so deeply. It's incredibly frustrating, but something that demands to be done anyway. Where do I even begin? The largest aspect of the book that affected me was the writing - from the varying styles to the ridiculous amount of talent that just seems to flow off the pages. The style of writing for the novel is unique in several ways. First of all, we have a first person point of view with the narrator being Music itself. It sounds unbelievable and hard to fathom being able to identify with such an obscure character - but the author did just that. We get to know Frankie Presto and his life story from the perspective of Music. I don't know how the author did it, but right from the start - when our narrator speaks to us in such a conversational tone - I was immediately connected to this character and the story that was going to be told. It's so hard to explain how this happened - it's just one of those things that must be experienced by the reader themselves.
Aside from our narrator, we get to know Frankie and his life story through small snippets of conversations and stories from others who knew him at some point. Each of these anecdotes is told from the speaker's point of view - as they are telling a story to someone else. I loved these little tales that were sprinkled throughout the novel. Each one is another piece of Frankie and his life to add to our growing knowledge of him, and they're all entirely believable. The author even writes in different dialects for some of these mini stories, which only added more authenticity to them (in my opinion). I could go on for days about all the various writing devices and styles that the author uses in the novel, but I'll try to stop there in the hopes that what I have said is enough for one to get a good idea of what it's like. Short version: Ridiculously amazing in the best of ways.
Another aspect of the book that I loved was the author's ability to bring the entirety of the story to life in front of our eyes. Frankie's character becomes so complex and well rounded, that by the end of the story, it felt like I had known him as well. There's so much detail, imagery and vivid descriptions that every part of the book was infused with it - from the characters to the different settings and stories told - and every little bit in between. The ability to bring a book like this - with such an obscure narrator especially - to life shows that the author has immense talent and a true gift. As I mentioned, I could go on and on about all the small things I loved about the book and why the writing moved me so much, but it would only be my ramblings and probably wouldn't make sense. The bottom line is this: The author has created a mesmerizing novel that I honestly believe everyone should read. I don't care what genre preferences you may have - this book transcends all of that. Every person who reads this book will have an experience that goes beyond mere reading and will leave them changed - even if it's just a tiny bit. Like I said at the beginning of this review - I never would have picked up this book or given it a second glance if it weren't for the author and my positive experiences with his other books. Don't make that mistake! Please - just give it a chance. I swear you won't be disappointed - and I truly hope that you'll love it as much as I did. I was already keeping tabs on this author, but I'm a dedicated fan after reading this book - and I'm already desperately waiting to see what he'll come out with next.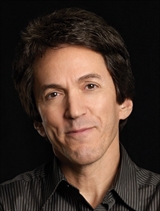 Mitch Albom is a bestselling novelist, a screen-writer, a playwright, and an award-winning journalist. He is the author of six consecutive number-one New York Times bestsellers and has sold more than thirty-four million copies of his books in forty-two languages worldwide. Tuesdays with Morrie, which spent four years atop the New York Times list, is the bestselling memoir of all time. Albom has founded seven charities, including the first-ever full-time medical clinic for homeless children in America. He also operates an orphanage in Port-au-Prince, Haiti. He lives with his wife, Janine, in suburban Detroit. Find out more about Mitch at his website, connect with him on Facebook, follow him on Twitter, and sign up for his newsletter.
Purchase Links: