I am thrilled to be hosting a spot on the WRONG BED, RIGHT BROTHER by Rebecca Brooks Blog Tour hosted by
Rockstar Book Tours
. Check out my post and make sure to enter the giveaway!
Release Date:
June 15, 2020
Publisher:
Entangled: Brazen
Formats:
Paperback, eBook
I've been crushing on my coworker for months. And now he's moving… across the country. I've got one shot to make my move. We're all holed up in this amazing house upstate and tonight I'm going to sneak into his room and finally Make. Something. Happen.
So I go for it. I climb into Luke's bed and the kissing is so much better than I imagined. Why did we wait so long to feel this? I moan his name and Bam! He jumps out of bed. WTF? It isn't Luke. It's his twin, Noah. I don't even like Noah. And he certainly doesn't like me.
This will NEVER happen again...until the next day against the barn door. Why can't I stop seeing him? It will never work. We're complete opposites. Enemies with benefits is a thing, right?
But what happens when I start to want more?
Each book in the Accidental Love series can be read as a standalone.
WRONG BED, RIGHT MAN
Top 5 Favorite Movies
1. Fried Green Tomatoes. I was obsessed with this movie when I was 12. Female friendship, women striking out on their own, fighting injustice, and so sad, there are parts I can barely watch. There are some definite problems, but it's always been an important movie to me. I made my now-husband watch it when we first started dating, because how could I date someone who'd never seen it?
2. Monsters, Inc. Why is this, of all Pixar movies, my go-to comfort re-watch? All their movies are cute and funny and emotional and heartwarming, and I put them on in the background if I'm sick or feeling down. For whatever reason, this is the one I re-watch the most.
3. Winter's Bone. I like dark, weird, gorgeous landscapes and storylines, and the novella and the movie have that in spades. Not a happy movie, but one that's stayed with me.
4. Haywire. I like thrillers for escapist movies but they're always so male dominated. It can feel like watching the same boy saves the world, boy gets girl plot over and over. Yawn. Haywire features MMA star Gina Carano choking a man with her thighs in a fight to the death. Yes, please!
5. The Bling Ring. Based on a series of real burglaries where a group of teenagers in California stole millions from celebrities, the movie is bananas and gets right at that whole truth-is-stranger-than-fiction thing. I finished watching it and declared it to be my favorite movie. Granted, I haven't watched it again—so I could be totally wrong! But I always like watching and reading things that remind me anything is possible, and the only limit to what I can write is my own imagination.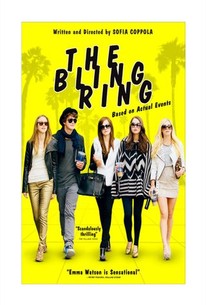 Rebecca Brooks
lives in New York City in an apartment filled with books. She received a PhD in English but decided it was more fun to write books than write about them.
She has backpacked alone through India and Brazil, traveled by cargo boat down the Amazon River, climbed Mt. Kilimanjaro, explored ice caves in Peru, trekked to the source of the Ganges, and sunbathed in Burma, but she always likes coming home to a cold beer and her hot husband in the Bronx.
She likes outdoorsy guys with both muscle and heart and independent women ready to try something new.
Feel free to
contact me
, or for more info and updates, check out the
News
page.

Sign up for Rebecca's newsletter
here
!
(1) winner will receive a $15 Amazon GC - International.