The Scythian Trials
Author: Elizabeth Isaacs
Release Date: October 23, 2018
Publisher: Vesuvian Books
Paperback: 372 pages
Description:

For thousands of years, The Scythian Society has lived on the fringe of civilization, strengthening their race while protecting humanity. The last warriors of man, they live by one credo.
Strength through Equality. Power through Knowledge.
Anya Thalestris is brightest Scythian of the 21st century. Strong, capable, ruthless, she is sure to earn a spot in The Trials, a time-honored mating ritual responsible for the evolution of her species.
But when she's abducted, it forever changes her life. Now dealing with memory loss, crippling anxiety, and violent outbursts, the Society intervenes and sends in the infamous counselor, Ajax Nickius, psychologist and one the most brutal warriors of their kind. When he discovers their sworn enemy has planted triggers in Nya's mind that can cause excruciating pain and even death, Jax is at a loss on how to help her heal.
It isn't until Nya solidifies her spot in the Trials that Jax develops a plan. One that involves finding a way to eliminate her triggers while pursuing her as a mate. Unfortunately, Nya's abduction taught her never to let someone get close, and she's determined to find a male she can keep at bay—one that knows nothing of her past.
As the battle with the Drahzda intensifies, a new enemy immerges, one from inside the Scythian consulate walls. While the war grows grim and tragedy looms overhead; Nya must face her worst fears if she is to survive.

The Scythian Trials
is an exciting fantasy novel that will leave readers begging for more. The book is told from the third person, from Nya's perspective. I almost never enjoy the third person POV because it takes so much more effort to lose myself in the story, if I can at all. I never seem to feel really connected to the main character and overall have a less enjoyable experience than with the first person POV. Sadly, this was the case with this novel. These are only my personal opinion and don't reflect back on the author or the writing at all. I'm sure others will find this book fantastic and not have the issues I did. I mean, don't get me wrong - the story is great, the characters are rounded and complex, there's fantastic world building and the writing is wonderful. For me personally though, I just couldn't seem to get into it the way I usually do (or need to). Even though I couldn't really connect with Nya on a deep level, I still liked her as the main character and enjoyed watching her grow, change, and mature throughout the novel. Jax was a great secondary character and I really liked watching his relationship with Nya change and grow during the story. The plot was interesting and I liked how the author used Scythian words throughout the novel - it helped with the world building and integrating the new culture into the story. Although this wasn't a home run for me personally, I definitely encourage other readers who enjoy fantasy, science fiction, and romance.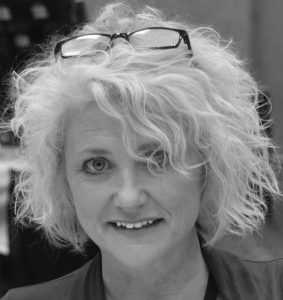 Elizabeth Isaacs is an author, teacher, and publishing professional who began her career as a national presenter for Resource Profiles, where she developed teacher seminars designed to foster creative brain stimulation. Moving into formal education, she helped at-risk students improve their writing skills as well as created and implemented a creative writing/blogging program that centered on teaching the 21st-century learner. Works stemming from this initiative were published online and seen in over 40 countries.
Elizabeth receives invitations to speak nationwide at schools and book clubs. She co-founded the popular book blog, Chirenjenzie, which reaches thousands of readers throughout the world. The writer support and reader interest group promotes and interacts with followers on Goodreads, Facebook, and Twitter. Elizabeth has a Master's degree from Austin Peay State University, where she studied classical opera. She graduated Magna Cum Laude and was a member of the Phi Beta Kappa Honor Society.
Monday, October 15th: Ms. Nose in a Book
Tuesday, October 16th: Hopelessly Devoted Bibliophile
Wednesday, October 17th: Instagram: @biblio_files
Thursday, October 18th: Dwell in Possibility
Friday, October 19th: A Dream Within a Dream
Monday, October 22nd: Write – Read – Life
Tuesday, October 23rd: Dreams, Etc.
Wednesday, October 24th: The Desert Bibliophile
Thursday, October 25th: Wining Wife
Monday, October 29th: Instagram: @bookishwinterwitch
Thursday, November 1st: Instagram: @bookwormmommyof3
Tuesday, November 6th: Instagram: @writersdream